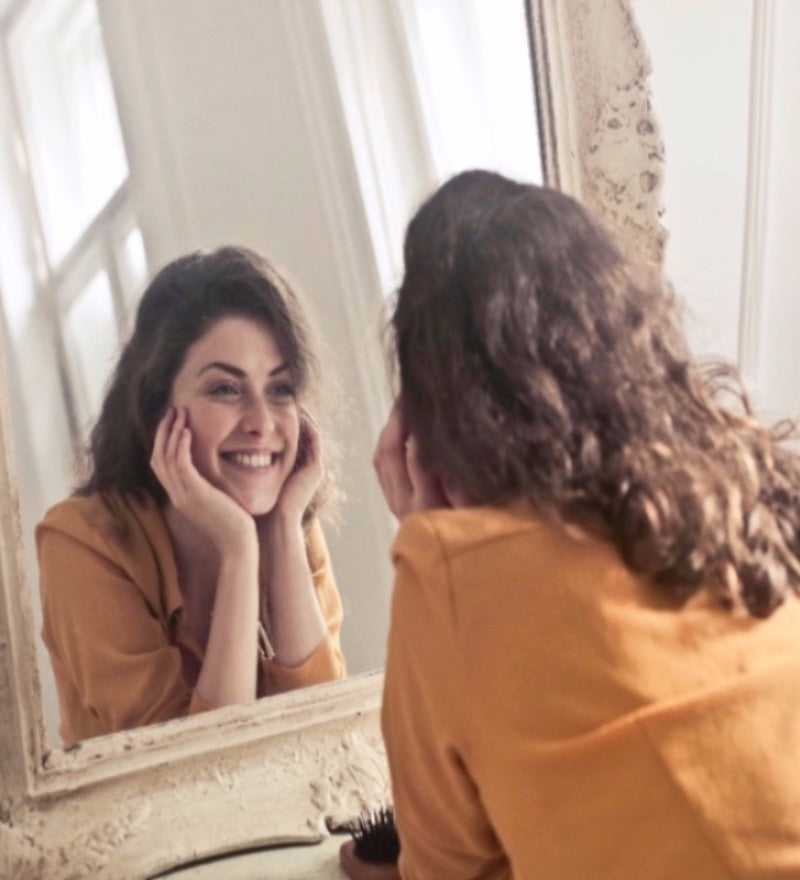 Cranking up your log burner with the haul of wood that was unceremoniously dumped in your driveway... Taking the ski gear to get sharpened, tuned and waxed for the inevitable first shaky run of the season. These are a few of the early seasonal joys to be gleaned from the Christchurch Winter. There are however the usual downsides…. i.e. the inevitable onslaught of dry, itchy, winter skin. All About You have some tried and true tips and products that might just help you get through…
Exfoliate
Unless you are engaging in a little gentle exfoliation it doesn't matter how many creams and serums you are slathering on, they won't have a chance at penetrating the skin if there is a layer of dead skin on top. All About You loves Aspect Dr Deep Clean Facial Cleanser. This cleanser exfoliates and detoxifies while still being gentle on skin. Use this 2 or 3 times a week for best results.
Refine with a serum
A good serum can improve the appearance of uneven skin tone, refine texture, reduce fine lines and assist with premature ageing. We love Environ Intensive Retinol 1, 2 or 3. These products are part of an advanced step-up system, which helps with the overall appearance of skin. As these products contain vitamin A, we introduce them selectively to ensure the skin is comfortable with levels of vitamin A. Talk to one of the team today to get our recommendation as to whether this product may be right for you.
Swap your lotion for a face cream
While a lotion may provide you with enough moisture over summer, it may be time to bring out the big guns in winter and switch to a face cream. For you, we recommend Aspect Dr Resveratrol Moisturising Cream. This super hydrating moisturizing cream is infused with Resveratrol, one of the ingredients used in many leading beauty products. It also contains pure grape skin extracts, as well as peptides to hydrate and nourish while providing vital antioxidant protection.
Cleanse don't strip
Avoid cleansers with drying ingredients, like fragrances or additives, which can strip your skins natural oils. Take it gently with something like the Aspect Dr Mild Clean Facial Cleanser. This gorgeous gel cleanser contains Canadian Willowherb to soothe and calm while cleansing and removing make up. An ideal cleanser for those with rosacea, sensitive or reactive skin or for post peel, laser, IPL or surgery. It contains mild Lactic acid help to gently exfoliate while a range of other ingredients contain anti-inflammatory ingredients. Can be used morning and night with or without water.
Shower etiquette
Although it's tempting to stay in a luxurious, hot shower for those extra few minutes, hot water, however glorious, can take its toll on skin and add to dryness. Try to limit shower times and use warm rather than hot water. Also use a moisturizing body wash rather than soap, and ensure you slather on a nice thick body mosituriser within 60 seconds of showering. For great results, try Environ A, C & E Body Cream. This gorgeous, vitamin enriched cream, is easy to apply and helps to ease dryness while supplying the skin with antioxidants to help improve the appearance and texture of the skin.
Hands
Lack of attention to our hands can lead to cracking and increased sensitivity. Why not book in for a manicure and a paraffin mask to lock in hydration and soothe those rough edges. Keep a hand and nail cream by your bed and start a routine of applying before you drift off to sleep. We have found that Environ Hand & Nail Cream with vitamin E works wonders.
You are what you eat (and drink)
We are now a lot savvier when it comes to the link between gut and skin health. With this in mind, increasing your daily intake of fats may help with dry skin. Try introducing a few extra good fats over winter like walnuts, olive oil, and avocado.
Or, you could try something like Bestow Beauty Oil. This product is an edible cosmetic, which makes your skin soft, smooth and velvety. It contains high levels of Essential Fatty Acids (Omega-3 and Omega-6) that are not only vital for your health, but also the beauty and vitality of your skin.
Always remember to drink plenty of water, and ease back on the diuretics like caffeine and alcohol, as these will cause unnecessary dehydration. If the Christchurch chlorination is putting you off, investigate a water filter at home, or, if you don't want to spend the extra money, try boiling water or simply leaving a jug or jar of water open to the air, the chlorine will transform into a gaseous state and float away. It may take a day or two for all the chlorine to escape, but even leaving the water out overnight will remove most of the chlorine. We now have filtered water systems in both of our All About You clinics.
Engage in some winter pampering
If you want to go a little bit further in your pursuit of glorious winter skin, why not pop in and see us for a treatment, or facial. Try our DermaFrac treatment with Hyaluronic acid, which triggers intense hydration, or alternatively, our Hands On Vitamin Therapy 50 Minutes. Customised to any skin type, this facial offers a deep cleanse, customised antioxidants, European massage, mineral mask and hydration infusion.
Don't let those winter skin irritations get in the way of an enjoyable season. Get in touch, with All About You.