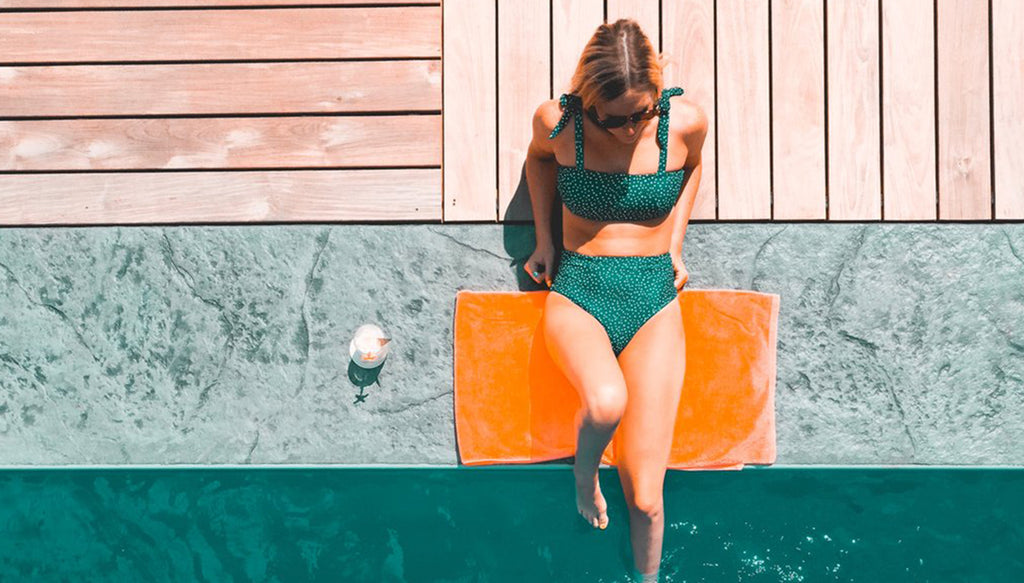 Have you been out and enjoying the lovely summer days over the last few weeks? With only more warm weather on the horizon, you'll be slathering on that sunscreen and feeling a bit sun-kissed in the evenings. To keep your skin looking its best during the long summer days you need to invest a little time in the evening to restore and repair your skin. Here is how to take care of your skin in summer. 
Evening Skincare Routine Tips for Summer
1. Double Cleanse. When you are wearing sunscreen every day, it can be helpful to double cleanse your skin at night. This will help to remove any residual makeup and sunscreen so it's ready for treatment. We like to start with micellar cleansing water and then finish with a deep clean cleanser.
Handy Tip: Micellar water also works as an excellent make-up brush cleaner. Just pour some micellar water into a bowl or saturate a cotton pad and press against the bristles of your brushes. Voila!
2. Exfoliate. Regular use of sunscreen can clog your skin so it's important to exfoliate more regularly during the summer months. We prefer an AHA and BHA exfoliation that dissolves dead skin cells and promotes rejuvenation and recommend exfoliating three times per week in the summer months.
We love the Aspect Dr AHA & BHA Cleanser to revitalise and gently exfoliating dull skin.
3. Face Mask. If you have a spare few minutes in your evening, a hydrating face mask is a must. There are so many lovely face masks on the market these days, so choose one that best suits your skin and apply twice a week to boost hydration.
4. Hail Hyaluronic. Every evening after you cleanse, apply a hyaluronic serum. Hyaluronic acid naturally exists within the skin and it has the potential to bind to and hold over 1000 times its own weight in water. It's the absolute key to hydration after long days in the sun. We recommend applying a hyaluronic serum followed by a good moisturiser every evening.
We love the Aspect Dr Hyaluronic Serum to hydrate and soothe all skin types.
5. Eye Cream on eyes and lips. Eye cream is an absolute must for summer night-time routines. The delicate skin around your eyes can easily dry out in the summer, revealing fine lines. To keep these at bay, make sure you use a good eye cream every evening.
Handy tip: Eye cream can also be used around your lips. Just before bed, apply your favourite lip balm then add a touch of eye cream around your lip line. The cream will absorb overnight and give you lovely plump lips in the morning.
Enjoy the gorgeous weather and spend a little time in the evenings taking care of your skin to make sure you are looking your best all summer long.
Lots of love, Tracy and the All About You team.