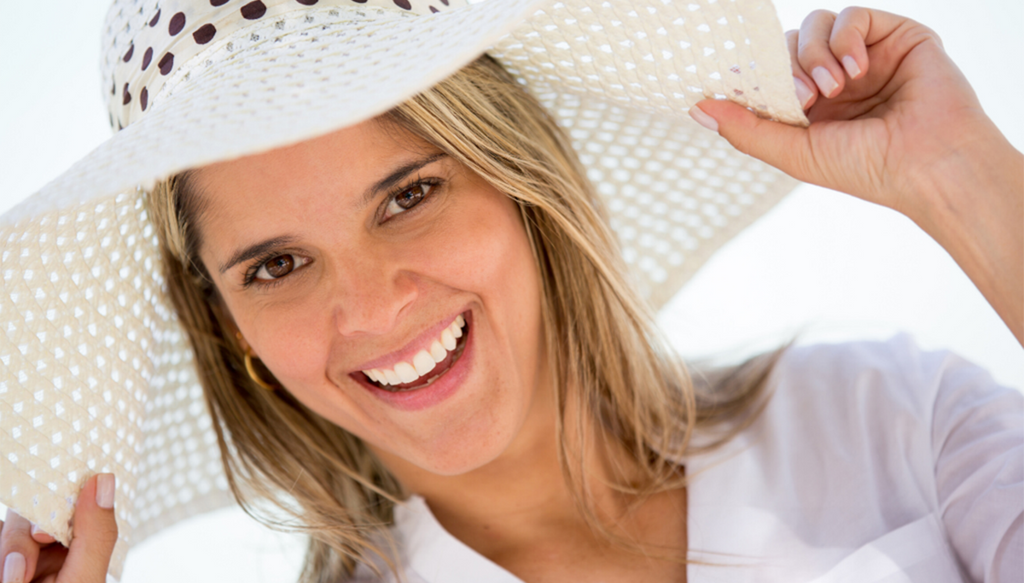 Look your best for the festive season.
We all want to step out with gorgeous, glowing skin for the many events and catch-ups in December, but indulging in the festive spirit can cause our skin to look – well, a little lacklustre. So, here are my top tips to help you look and feel your best for the silly season.
#1 Hydrate
Drink plenty of water and make sure you have caffeine and alcohol-free days in your week to reduce the effects of dehydration. You'll be amazed at the difference hydration makes to the appearance of your skin. It will plump up your cells and flush your system. Aim for at least 4-5 glasses per day – more if you can!
#2 Lactic Peels
Lactic Peels are a fantastic option this time of year. I recommend booking in for a couple pre and post-Christmas. They work by removing dead skin cells and toxins that accumulate on the skin. Lactic Peels brighten and lighten the skin and improve the appearance of wrinkles and fine lines. You can have one every two weeks or so and no preparation is needed. Check out our fabulous Lactic Peel special on now.
If you are lactose intolerant then come and chat to us and we will talk through alternative peel options for you.
#3 It's As Easy As ABC
Up your skincare routine with vitamins A, B, and C.
Vitamin A (Retinol)
A must for any skincare regime – vitamin A works by speeding up cell turnover, creating plumper, younger looking skin and a brighter, more glowing complexion. It helps improve hyper-pigmentation, large pores, lines and wrinkles. It's also a fantastic treatment for those with acne and scars. Favoured by dermatologists all over the globe, retinol's complexion-enhancing properties are second to none.
We love Aspect DR™ Exfol A Plus Serum 30ml
Vitamin B (Niacinamide)
Niacinamide is a skincare ingredient definitely worthy of your attention and your skin will love you for using it. Niacinamide is a standout because of its versatility for almost any skincare concern and skin type. Also known as vitamin B3 and nicotinamide, niacinamide is a water-soluble vitamin that works with the natural substances in your skin to help visibly improve enlarged pores, uneven skin tone, fine lines, wrinkles, dullness, and a weakened surface. Niacinamide also reduces the impact of environmental damage because of its ability to improve the skin's barrier (its first line of defence), plus it also plays a role in helping the skin to repair signs of past damage.
We love Aspect DR™ Multi B Plus Serum
Vitamin C
Vitamin C is an essential ingredient in any skincare regime because of its ability to protect and strengthen the skin. I recommend Vitamin C to everyone, from teens just starting out with skincare to those after strong anti-ageing benefits. It's a potent antioxidant, which means it not only helps shield the skin from free radical damage, but it increases protection against sun damage. Vitamin C combats pigmentation, helps inhibit melanin production and has excellent anti-inflammatory and anti-aging properties. In fact, a vitamin C-based serum combined with SPF50 should be the foundation of your day-time routine. 
We love Aspect DR™ Active C Serum 
#4 You Are What You Eat.
There are clear links between gut and skin health and with this in mind choose your festive nibbles carefully. Look out for good fats and swap chips for nuts, cheese for avocado and let the good oils work their magic. Or, if it's all just too hard this time of year you could try something like Bestow Beauty Oil. This product is an edible cosmetic, which makes your skin soft, smooth and velvety. It contains high levels of Essential Fatty Acids (Omega-3 and Omega-6) that are not only vital for your health, but also the beauty and vitality of your skin. Just pop it into your morning smoothie and you are good to go.
#5 Lashes, Nails & Tan
And lastly, we all feel better when we have our basic beauty treatments sorted. As it gets busy in the lead up to Christmas don't forget to book in for your waxing, lashes, nails or spray tans. Come in and see us for a little 'you time' – a bit of time out and pampering will help you look and feel your best this silly season.