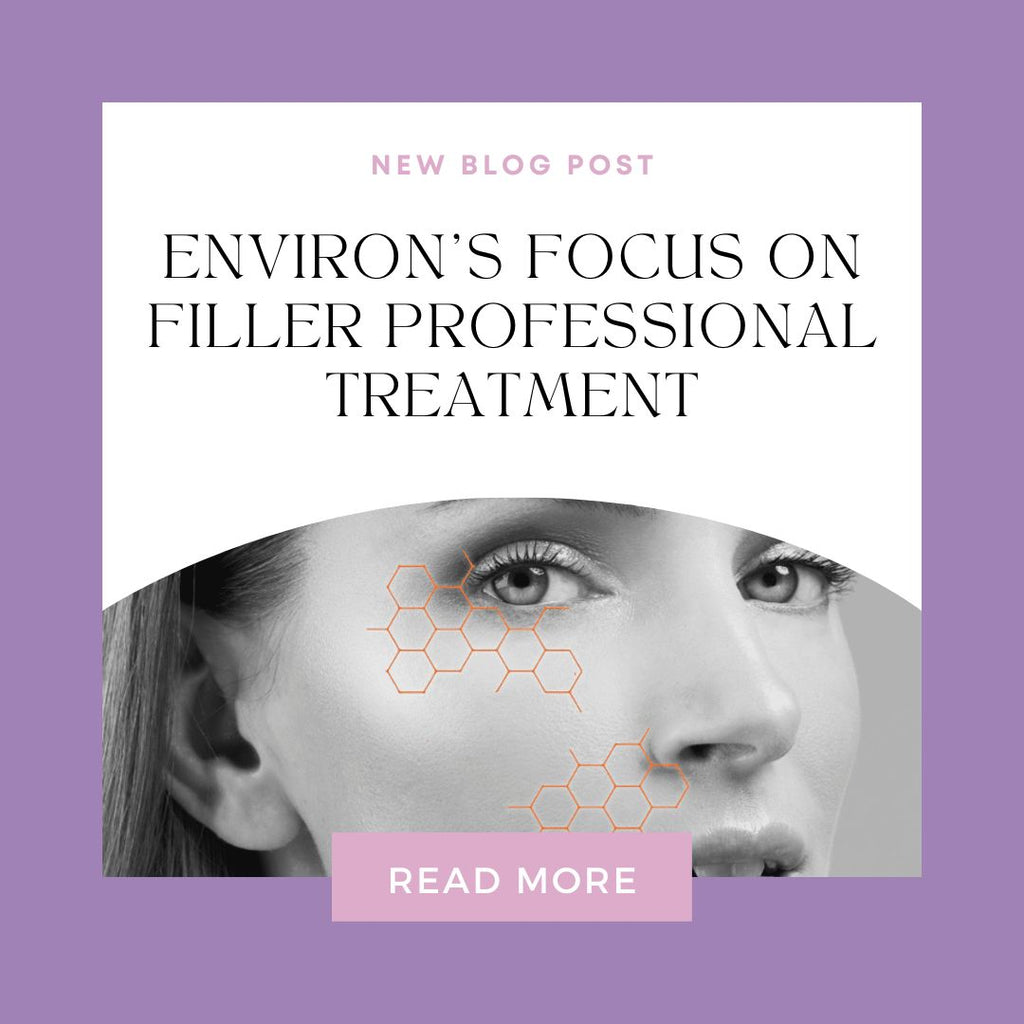 Over the past few years, there has been a global surge in the fascination for aesthetic treatments. This trend has gained remarkable momentum, especially since 2020, fuelled by the prevalence of Zoom meetings, leading individuals to become more attuned to aspects they wished to enhance. This heightened awareness has sparked a pronounced shift toward non-invasive skincare solutions, emphasising convenience, comfort, and a more organic aesthetic outcome.

"As we age it is natural for the skin to lose fat in the dermis as well as hyaluronic acid. What many people need is to improve the cushion of fat in the skin and boost the hyaluronic acid status to make it look like the skin has been 're-inflated'. Environ's R&D team aimed to develop a topical facial treatment that can be used to improve the appearance of well-cushioned skin".- Dr Des Fernandes, Environ's Founder & Scientific Director.

Environ's Focus on Filler Treatment emerged as a non-invasive solution, catering to those seeking an alternative or complementary approach to dermal fillers. With a focus on achieving natural-looking enhancement and addressing the visible signs of aging, including lines, wrinkles, loss of facial volume, and skin laxity, this intensive 30-minute treatment offers a range of benefits:

- Delivers a smoothing, plumping, and volumising effect
- Enhances your natural beauty with subtlety
- Concentrates on specific areas like lips, eyes, and cheeks
- Promises a completely painless experience

The in-salon experience is elevated through the integration of the Professional-only Dual Effect Filler Serum, a dynamic product that combines the dual benefits of smoothing and volumising. This serum synergises seamlessly with the Electro-Sonic DF Technology, a groundbreaking component of Environ Essential Facials. This cutting-edge fusion harnesses the power of low-frequency Sonophoresis (soundwaves) and pulsed Iontophoresis (electric current) to enhance the penetration of potent active ingredients by up to an impressive 40 times. This transformative duo stands as the pinnacle of professional treatments, effectively addressing concerns such as aging, dehydration, pigmentation, sun damage, and scarring.

Rest assured, Environ's Focus on Filler Facial Treatment welcomes all with its safety assurance. Whether you're seeking a natural and painless alternative to dermal fillers, targeting specific areas like lips, eyes, or cheeks, or considering it as a complement to your existing regimen, this treatment is tailored to meet your needs. In fact, it can even be scheduled as early as two weeks after a dermal filler session, with no discomfort or risk. Embrace it as a standalone experience or integrate it into a comprehensive course for optimal results – the choice is yours. Embark on a journey to timeless beauty with Environ's Focus on Filler Treatment.