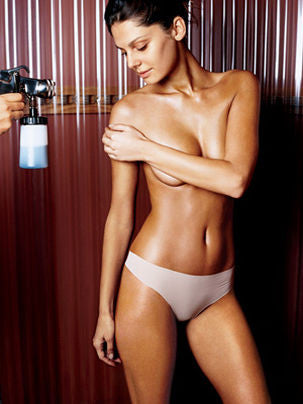 We hear this question a lot, whether it's a first time tanner or experienced- this still seems to be a more ambiguous area for most people. However, it comes down to you and truly depends on the event and the Shade desired.When is the best time to get my spray tan done?" 

"It's In The Planning" - It's imperative you plan in advance to achieve the ultimate result from your spray tan, and by choosing the right day to have your spray tan is your first step to getting that flawless glow we all desire. You will need to have your spray tan 1-2 days prior to your event, this allows enough time for your tan to develop naturally and be at its best, which is around 2-3 days after the application.

"All About The PREP" - Preparation is essential to any tan, so as we always say "exfoliate exfoliate exfoliate"! We recommend exfoliating at least 2-3 times per week leading up to your spray tan appointment. 

"Tan Day" - On the day of your spray tan appointment do not apply any moisturiser, deodorant, perfume or make up to your body prior to or immediately following your spray tan. WHY?  All these products can form a barrier and may effect the spray tan solution, it may also reduce the ability to apply an even colour all over. Another tip is if you normally wax ensure you do this 24 hours prior to having your spray tan appointment.

"Attention Brides" If you're the "bride to be" we strongly recommend you book in for a "trial tan" at least 1 month prior to the big day. By having the trial tan you/we will be able to see how the tanning solution takes to your skin and we can adjust the colour levels accordingly, come your wedding day. Do not run the risk by booking a last minute wedding tan with a company or product you have not used in the past, we only want to see happy tears on your special day! A great time to do the trial tan would be for your hens party or bridal shower, get your bridesmaids involved and have a fun day/night of tanning together. Give us a call to discuss your requirements and we will design a wedding package around you and your needs.