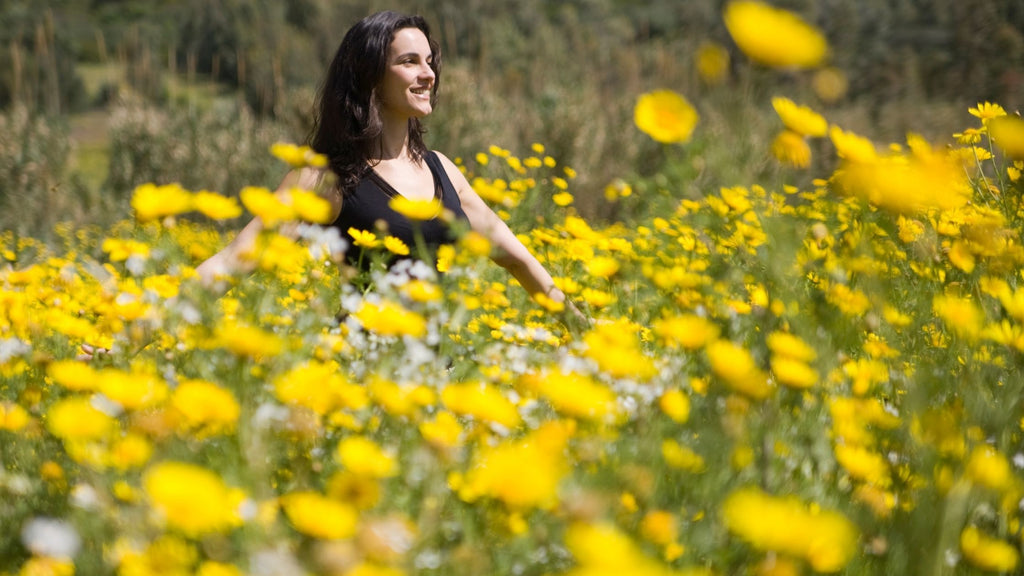 Can you believe spring is around the corner? Needless to say, a fresh new season is more than welcome in 2020.
With spring comes freshly-mowed lawns, evening walks, and lighter layers. However, it also means our skin gets more sun exposure, increasing the risk of dryness, pigmentation, and signs of aging. Aside from the all-important SPF, there are a few special ingredients you can add to your routine to fade dark spots and retain a smooth and even tone.
Here's why Vitamin C serum, Tranexamic acid, and Tyrostat-11 are crucial springtime ingredients.
Vitamin C Serum
Vitamin C is the darling of the skincare world, providing multiple benefits you can see as well as feel. It is especially excellent in spring and summer when makeup tends to get lighter, with more skin on show.
Vitamin C keeps your skin plump, smooth, bright, and even-toned. Here's how:
Vitamin C is a fantastic antioxidant, protecting the skin cells from UV damage due to sun exposure. UV rays can deplete collagen, degrade cells, and undermine the plumpness and "bounce-back" of your skin, not to mention lines and wrinkles. Along with a high-quality SPF, vitamin C can help to prevent such damage.
Vitamin C hinders melanin production in the skin. When we have acne or sun damage, our skin sends melanin-rich skin cells to the damaged site in order to repair and restore. Vitamin C inhibits the enzyme tyrosinase, a precursor to melanin.
Apply your vitamin C serum after cleansing and toning, before you apply your moisturizer. Think of it as a nutrient-dense, health-giving smoothie for your face.
Tranexamic Acid and Tyrostat-11

™

An up-and-coming skincare ingredient that pairs beautifully with vitamin C is tranexamic acid. The magic lies in the fact that, like vitamin C, it inhibits tyrosinase from synthesizing melanin (the pigment in your skin).

 

Another key skincare ingredient for Spring is Tyrostat-11™. This is a carefully formulated product containing vitamin C and Rumex Occidentalis plant extract. The latter is a tried-and-true plant extract used for safely lightening the skin and evening tone, especially for people who have dark spots (melasma). Once again, the key reason why Tyrostat-11™ is so effective is that it inhibits tyrosinase from starting the melanin-creating process. 

 

Here at All About You, we love the Aspect Dr. Complete Pigment Plus Serum, as it contains tranexamic acid and Tyrostat-11™.

 

Talk to our lovely therapists about keeping your skin bright, even, and healthy this spring!