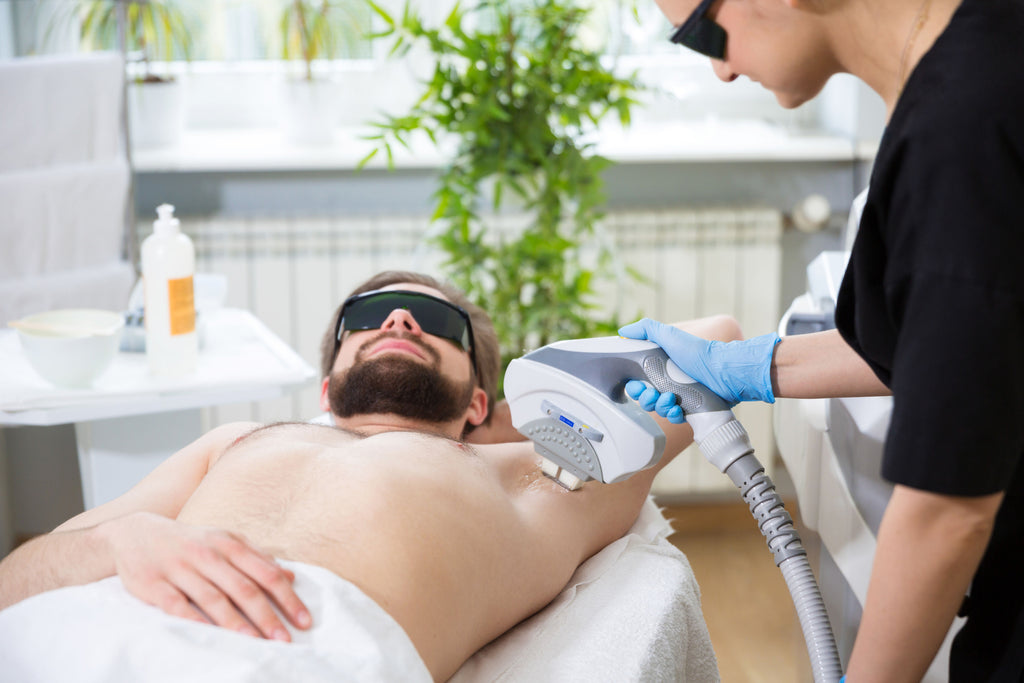 The recent surge in popularity of discount voucher sites, has made laser and IPL (Intense Pulse Light) hair removal cheaper and easier than ever to get.  However, consumers should beware of these sounds-too-good-to-be-true deals, they may be cutting the price of the treatment but are they also cutting corners?
Six sessions is the minimum number recommended for permanent hair reduction and regular deals offer 6 sessions that vary between $45 and $399. 
The best time to start treatment is after the summer to avoid problems with tanned skin and as such we are seeing a rise in the popularity of these deals and participating salons are selling large numbers of vouchers through discount websites and booking in as many appointments per day as possible.  However, by accommodating as many customers as possible, clinics may often skip important procedures or may not me able to afford regular machine maintenance.  One of the most important procedures is the patch test, which is compulsory for people undergoing laser or IPL hair removal treatment. The idea of this test is that a small area on your body must be treated before the main hair removal treatment. It is usually carried out about at least 24hours before starting the treatment.
It is imperative that your therapist is well educated in the procedure. IPL and Laser settings vary on the customer's skin and hair colour so without the necessary training, therapists will underset the IPL which will not remove the hair.  However, oversetting the machine and other misuse can lead to permanent skin damage, which may include:
  
Burns – These painful consequences can occur regardless of your practitioner's training however, they are more commonly the results of less experienced technicians.
Skin discolouration - A permanent lightening or darkening of the skin can occur on the treated area.  A laser is designed to target the darker coloured hair pigment but it can sometimes affect darker coloured skin as well.  
Scarring – Over-treatment due to a lack of training can lead to skin scarring, however this may also arise when treated with a qualified practitioner.
Skin anomalies – Clinics who may be under pressure to book in a lot of clients due to a deal may restrict treatment times.  This may cause inattention when it comes to skin anomalies such as spots, moles, scars, skin tags etc as areas darker than your natural skin colour should not be treated but covered due to risk of burning. 
Beware of misinformation and clever advertising ploys – do your homework!
Before you undergo any treatment take the time to research your treatment in our IPL section of our website here. In this area you can download the facts about IPL or receive a free trial. By doing this you can avoid some of the potential pitfalls of clever advertising.  
Consider why the clinic is using discount deals in the first place – are they a new business? If so, do they have the amount of qualified staff to deal with the demand the discount will produce or will you be waiting for an appointment for a long time? If you pay in advance for a year long treatment and the salon goes out of business then the whole notion of discount treatment is rendered useless. 
Don't get swayed by the promise of cheap hair removal; use the same caution and ask the same number of questions you would when booking any other procedure.