Skin Analysis Consultation
Your skin is made up of layers, which together show your skin's health. What you see on the surface is a result of the skin's health underneath, the part you cannot see with the naked eye.
Imperfections such as rosacea, acne, wrinkles and pigment, unevenness are caused by how we treat our bodies, both now and in the past. And while your skin may look healthy on the outside, damage underneath may cause age-related imperfections down the road.
But you can prevent and improve future imperfections by beginning your journey to healthier skin now.
By looking at how you care for your skin, from cleansing and moisturising to your lifestyle choices, you can make changes now that will improve your skin for a healthier looking you.

Your analysis includes:
A black light diagnosis to look at different layers of your skin.
Hormone analysis.
Lifestyle analysis
Your journey to healthier skin starts here:
This consultation session is complimentary if you purchase product, otherwise it is $85.

Each Skin Analysis consultation takes around 45 minutes with a therapist, and can be followed by a treatment if you choose. Once we know the full story of your skin, we can work together to get you on the right track to skin that you LOVE to live in!
BOOK NOW >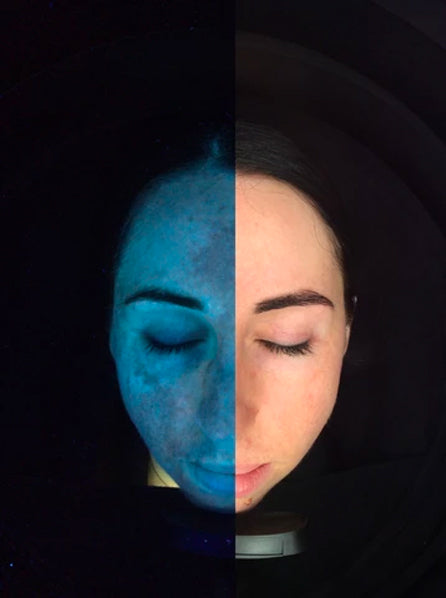 Peronalised Journey For You
Once we diagnose the true health of your skin, we will create a personalised journey for you. Your journey may include suitable home care, vitamin enriched facials, supplements as well as addressing lifestyle choices. Your plan aims to achieve your healthiest possible appearance.
You decide how far you go on your journey.
Start your journey now for skin that you LOVE to live in!
The left is showing UV damage and pigment sitting under the surface and the right is the skin under natural light - what it looks like to the naked eye.